150+ lessons with 3D now available at Nearpod
You can explore and interact with our 3D models on Nearpod, knowing there's a premade lesson that covers an essential science standard you're looking for. You can choose between a few lesson delivery options that allow you to flex with the needs of your classroom from in-person, hybrid, and remote learning. With over 1 million students participating in Corinth lessons on Nearpod, we know your class, too, will be immersed in rich learning experiences.
Online student engagement platform and scientifically verified 3D content – a combination that teachers love
Nearpod is the premier platform for interactive learning. Providing real-time insights into student understanding through interactive lessons, interactive videos, gamification, and activities — all in a single platform. Our 3D models, paired with Nearpod's interactive platform provide engaging instructional opportunities in the science classroom
Ready-to-go lessons were created in cooperation with Michael Carter and are aligned with NGSS and Common Core standards. "There is a compelling need to address the current challenges in science education so that schools can produce young individuals not just with some level of knowledge, but also critical thinking and communication skills crucial to succeed in today's fast-moving world. The NGSS are designed to do exactly that," describes Carter the approach he took to developing the lesson plans.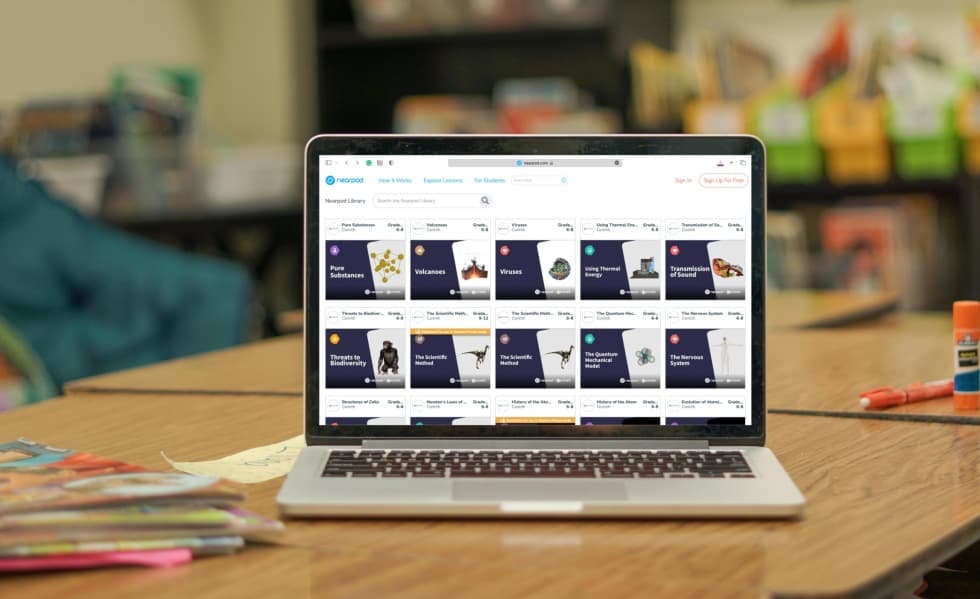 Each lesson is grounded in students taking ownership of their learning, centered around observing one or more 3D models
Engage, explore, explain, elaborate and evaluate with our 3D models
Individual lessons cover all phases of the 5E Model – engage, explore, explain, elaborate, and evaluate. It helps students to understand a concept over time through a series of established steps. "These 5E, hands-on science lessons encourage students to think about science like they never have before. Activities encourage students to make connections to other science disciplines and real-life situations. Each lesson is grounded in students taking ownership of their learning, centred around observing one or more 3D models," says the Nearpod team.