Corinth Learning Journeys: Janne Männikkö, Finland
Welcome to another Corinth Learning Journeys! Last week we have brought you a STORY OF JERKER PORAT from Sweden, this time we'd like to introduce you another great educator: Janne Männikkö, Corinth Pilot Teacher at Metsokangas Comprehensive School, Oulu, Finland. We have already written an article about Janne's great edu project and one about his joint project with Todd LaVogue and Microsoft.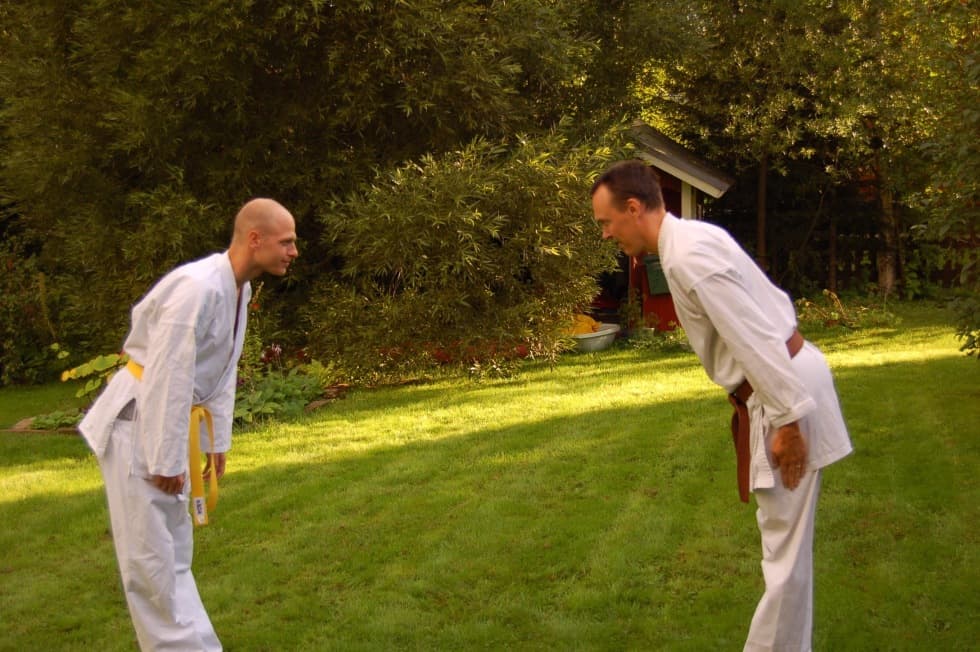 This Learning Journey is another project that took place during our community shaman Martin's travels through the north and as you can see at the photos from the backyard, he and Janne really had fun! Another lecture aimed at 21st century skills will be about meditation and eastern teachings :)
As with the previous article, this one contains the lesson plan we will be talking about too. You can download it at the end of this article.
Janne is a real expert in his field, he has been teaching languages for twenty years. "Nowadays we have new apps and stuff like that, which have inspired me and I have found my profession again, somehow," said he about his job. One of those new edu tools he is talking about is Corinth Classroom.
Creating interest, deepening knowledge
"I was flabbergasted. It was so awesome," said he about his first experience with Corinth Classroom. "It was so easy to use, you find information just by tapping the screen. It creates interest so easily. I thought that it was the future of learning and teaching," added Janne. In his opinion Corinth Classroom helps students to get deeper understanding of the subject and to apply the gained knowledge.
And what's more, it can be used as a tool to teach languages too, which Janne know best of all. "You can use it as a vocabulary, because it's available in several languages. Just tap it and select language," says he.
According to him, Corinth Classroom gets students more interested, more focused and makes hard-to-explain subjects more easy to grasp. "They can see it, they can actually feel it in a way... touch it," claims Janne and adds:
"Yes, that's a new way to do it. A new way to learn."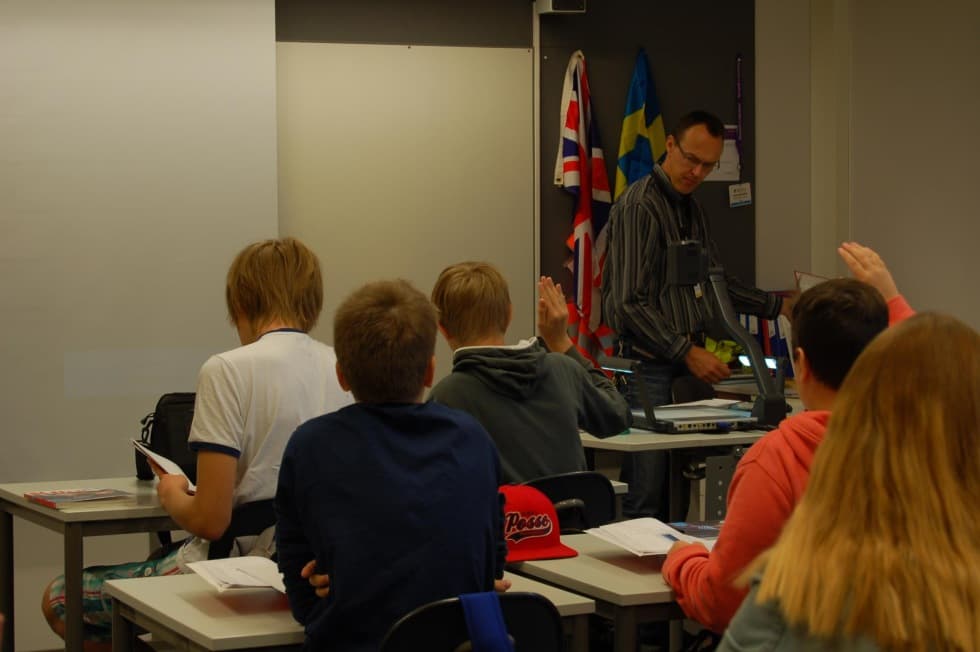 Using gained knowledge: Retellling the Blood Circulation
His project encourages students to work with the knowledge they gained using Corinth Classroom, to retell it. They have to create learning materials for younger students and translate those materials to English od Swedish. They can even make fairy tales in finnish for smaller kids. So they learn to actually use the knowledge, not just work with it the old-fashioned "in one ear out the other" way.
"My own kid was like - I wish we had this app at my school. Could we have it at home, dad? Please?" said Janne. He believes that in the future Corinth Classroom will be widely spread among schools and other institutions. "It's so easy, teachers can use it easily, it's easy to grasp by the students and it really gets the students deep into the subject, whatever it is," sums Janne up.
And how did it all began? Me and Janne (as a language teacher), we thought it would be cool if we created a learning activity that would be cross-disciplinary, linking language teaching, collaboration, presenting knowledge and science. In practice, older pupils (13-15 years) are learning about the blood circulation, heart function or red blood cells. Then, the teams shall develop visual story or fairy tale about the phenomena that they have learnt about - and then in a visual, engaging way retell it to the younger pupils. And with the help of the multi-language Corinth Classroom translate it to english.
Combining all these activities in groups help pupils learn key skills for the 21st century. A similar procedure can be used in other science subjects and other languages - as you could see in the other aforementioned projects that me and Janne have created together.
So, did Janne made an impression on you? If you want, you can DOWNLOAD and study his lesson plan. Would you like to have Corinth Classroom in your school? If you want to learn more or perhaps become our pilot teacher or school and get Corinth Classroom for free, VISIT OUR WEBPAGE for more information. And be ready for another inspiring teacher's story next week!